Wetland Cleanup at American Memorial Park
May is American Wetlands Month! BECQ will be facilitating a clean-up with American Memorial Park staff at the park starting at 9am. Locations and cleanup extent will depend on number of participants so please RSVP to planning@dcrm.gov.mp.
Please note that this event will continue with a beach cleanup on June 2.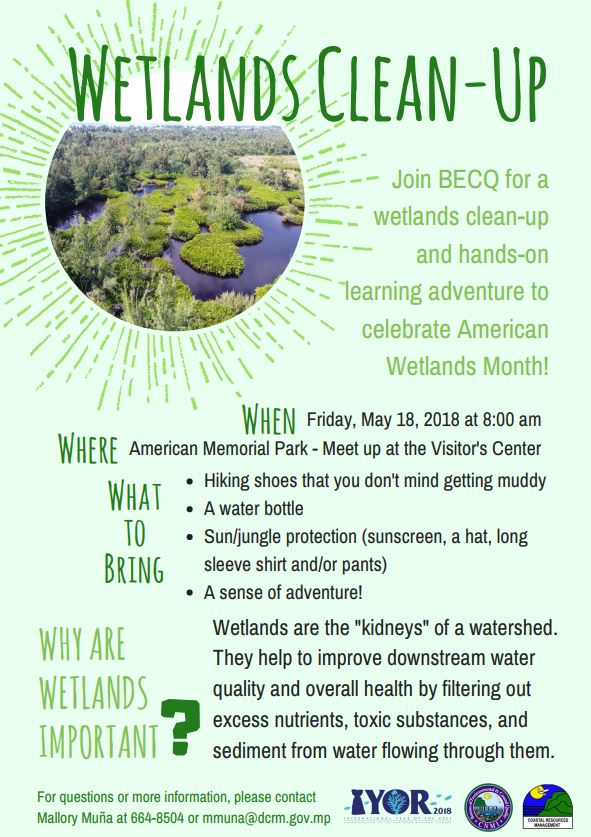 Wetland Cleanup at American Memorial Park