Reef Tips and Green Tips
Do we really need wetlands in the CNMI?
DCRM Area of Particular Concern: Wetlands & Mangroves
APC-Wetlands

Where's the Beach? 
DCRM AREA OF PARTICULAR CONCERN: SHORELINES
APC-Shorelines

Is Climate Change Real? 
DCRM AREA OF PARTICULAR CONCERN: LAGOON & REEFS
APC-Lagoon & Reefs

NEW 2019 REEF TIPS: Bring Back Our Trees and Targeting Shoreline Areas Subjected to Accretion and Erosion 
REEF TIPS 9-13-19 revised2 (1)

NEW 2019 REEF TIPS: Our Ocean, Our Future and Protecting Our Reefs 
REEF TIPS 9-6-19 revised

NEW 2019 REEF TIPS: The Cost of Our Lagoon: User Capacity Assessment of Prime Tourist Sites and Informed for a Brighter Future.
REEF TIPS 8-30-19 revised

NEW 2019 REEF TIPS: Testing for Bacteria in CNMI's Waters and Preserving CNMI's Sea Turtles 
REEF TIPS 8-23-19 revised3

2016 ICC – September 17 on Saipan, Tinian, and Rota
Beach Tips 8-17-16 revised4

Areas of Particular Concern – Permitting FAQ
green tips 7-6-16 revised

EÑSO Cycles in the CNMI
Green tips 8-3-16 revised4(1)

Illegal Rope Courses Damage Living Corals
reef tips 7-1-16 revised2

Please DON'T Trash Our Land, Seas, or APCs
Beach Tips 9-28-16 revised

Permitting BMPs and Site Design
Green tips 7-20-16

Public Awareness About Marine Protected Areas
reef tips 6-10-16 revised

Reef Report Announcement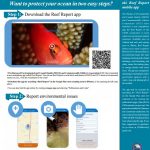 Report Coral Bleaching
reef tips 6-3-16

Sea Turtles in CNMI
reef tips 1-22-16 revised

Tinian Ridge to Reef Summer Eco-Camp
reef tips 6-10-16 revised

Walk It, Don't Drive It – Enforcement Update
beach tips 6-22-16 revised2

Ways to Protect Coral on Land
reef tips 1-8-16

Seagrass- The Unsung Hero of Coastal Resilience
REEF TIPS 8-14-18B revised

CNMI Marine Monitoring Team:Doctors of the Reef!
REEF TIPS 8-24-18 revised

Shoreline Monitoring Methods
REEF TIPS 8-31-18 revised

GIS: Getting to the point! 
REEF TIPS 9-7-18

Help Keep Our Land and Sea Litter Free! 
REEF TIPS 9-14-18 revised (1)