Sustainable Sites

PROJECT BACKGROUND
According to the United Nations World Tourism Barometer's August 2017 report, the CNMI is the third fastest growing tourism destination in the world. The Marianas Visitor's Authority reports tourist arrivals of 607,593 in FY2018 and 653,150 in FY2017. While these numbers bolster the CNMI economy, natural resource managers and local community members are calling for sustainable tourism development and management.
Considering tourism is the CNMI's primary economic driver, it is critical that decision makers and resource managers make informed, data-driven decisions when developing carrying capacities for Saipan's prime tourist sites. To successfully implement tourism fees at sites, setting up fee structure frameworks and investigating tourists' willingness-to-pay is integral to ensuring the CNMI is efficiently utilizing a potential revenue stream.
This is where Sustainable Sites becomes a relevant asset to the CNMI. Started in August 2018, Sustainable Sites is an ongoing project at Division of Coastal Resources Management.
PROJECT METHODS
Sustainable Sites has a multi-methods approach. Informed by methods and tourism management strategies from neighboring jurisdictions, Sustainable Sites was developed specifically for the CNMI.
The objectives of Sustainable Sites are to understand influential tourist behaviors and tourists' willingness-to-pay, develop site-specific carrying plans based on tourism impact assessments, and provide legislators and resource managers with data driven recommendations. Sustainable Sites is accomplishing these objectives through actionable items such as surveying visitor use of prime tourist sites, evaluating environmental indicators, and capturing visitor satisfaction and willingness-to-pay.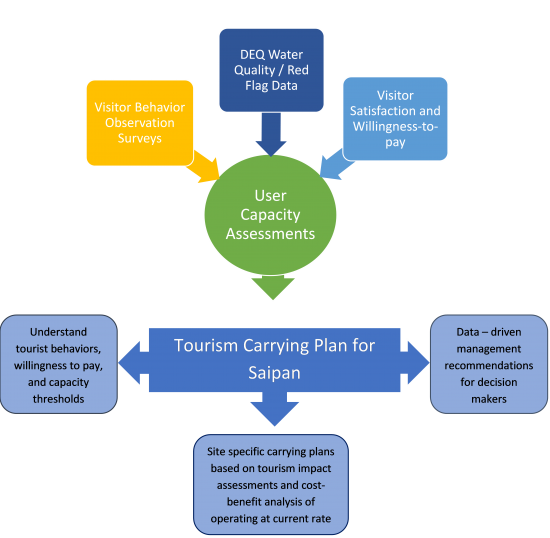 To effectively implement this project, Sustainable Sites will need input from tourism industry members, relevant state agencies, and legislators. These meetings are expected to occur throughout the Fall of 2019 and Spring of 2020. If you have any questions, please reach out to the project contact, Kelsey McClellan.
PROJECT Partners
Division of Environmental Quality
Division of Land and Natural Resources
Office of Planning and Development 
In The News
DCRM Summer Intern, Dianne Pablo, writes about her work on the Sustainable Sites project.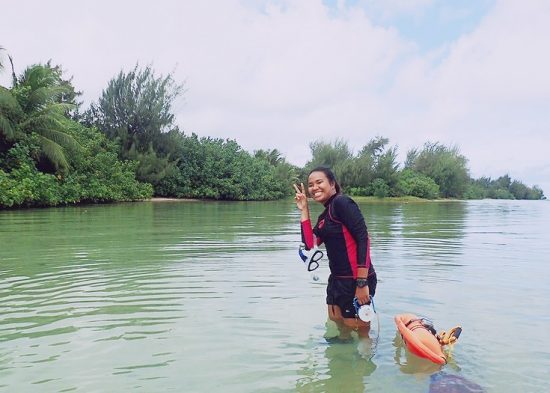 DCRM to Conduct User Capacity Assessments to Protect Tourism Sites.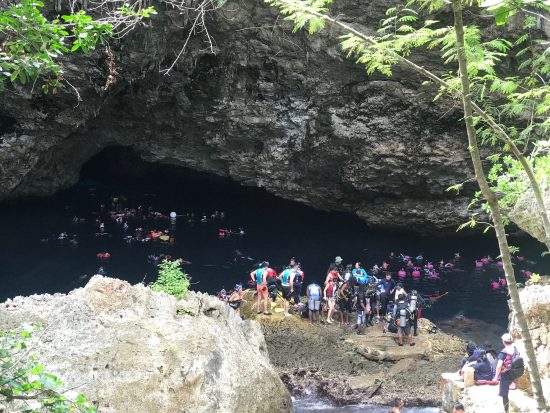 "Study looks if there are too many people in tourist areas"