Public Shoreline Access Story Map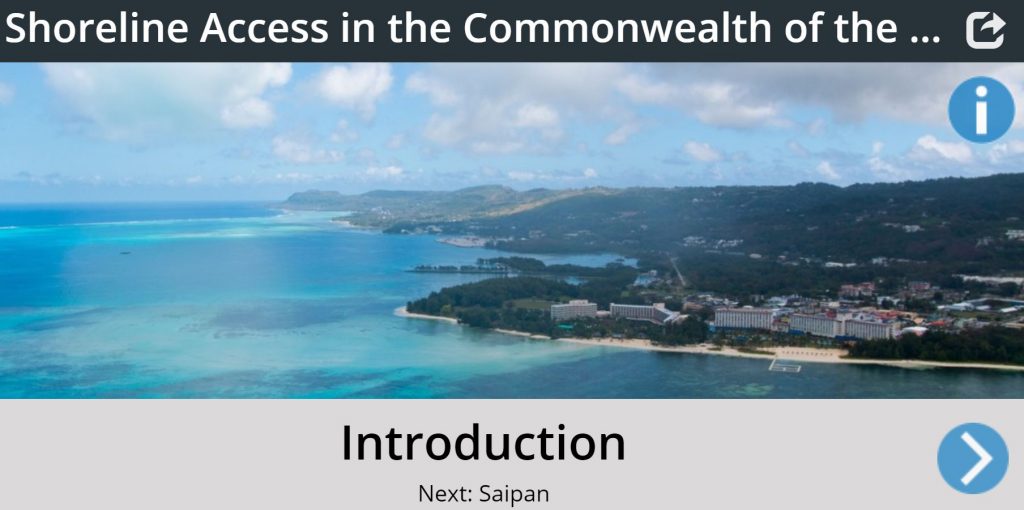 Use this interactive map to find the beach, look-out, or boat ramp that's right for you. Click on the tabs to view recommended access points across Saipan, Tinian, and Rota and then click on a point for more information. These sites offer many different recreational opportunities, including boating, swimming, SCUBA diving, fishing, picnicking, and just relaxing.
For more details, check out the CNMI Public Shoreline Access Guide.