International Coastal Cleanup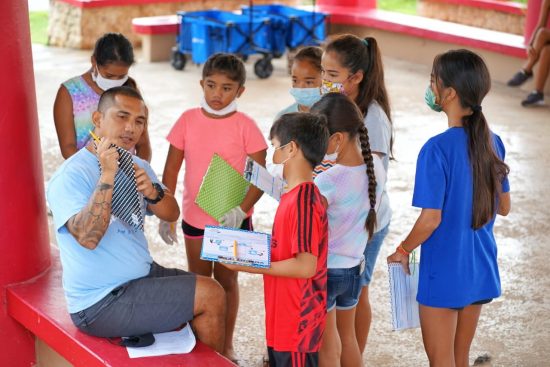 Salty Skin Pacific's Joe Villacrusis teaches the youth how to collect data during the 2020 ICC.
The International Coastal Cleanup (ICC) is the world's largest single-day cleanup event with the goal of collecting and documenting trash littering our coastlines and waterways. Volunteers from states and territories throughout the U.S. and over 100 countries worldwide come together each year and participate in the cleanup event near them. The two layers of science and community service is what distinguishes ICC from everyday cleanups. The data collected during the ICC is entered into the Global Trash Database and is crucial to solving the world's ocean pollution problem.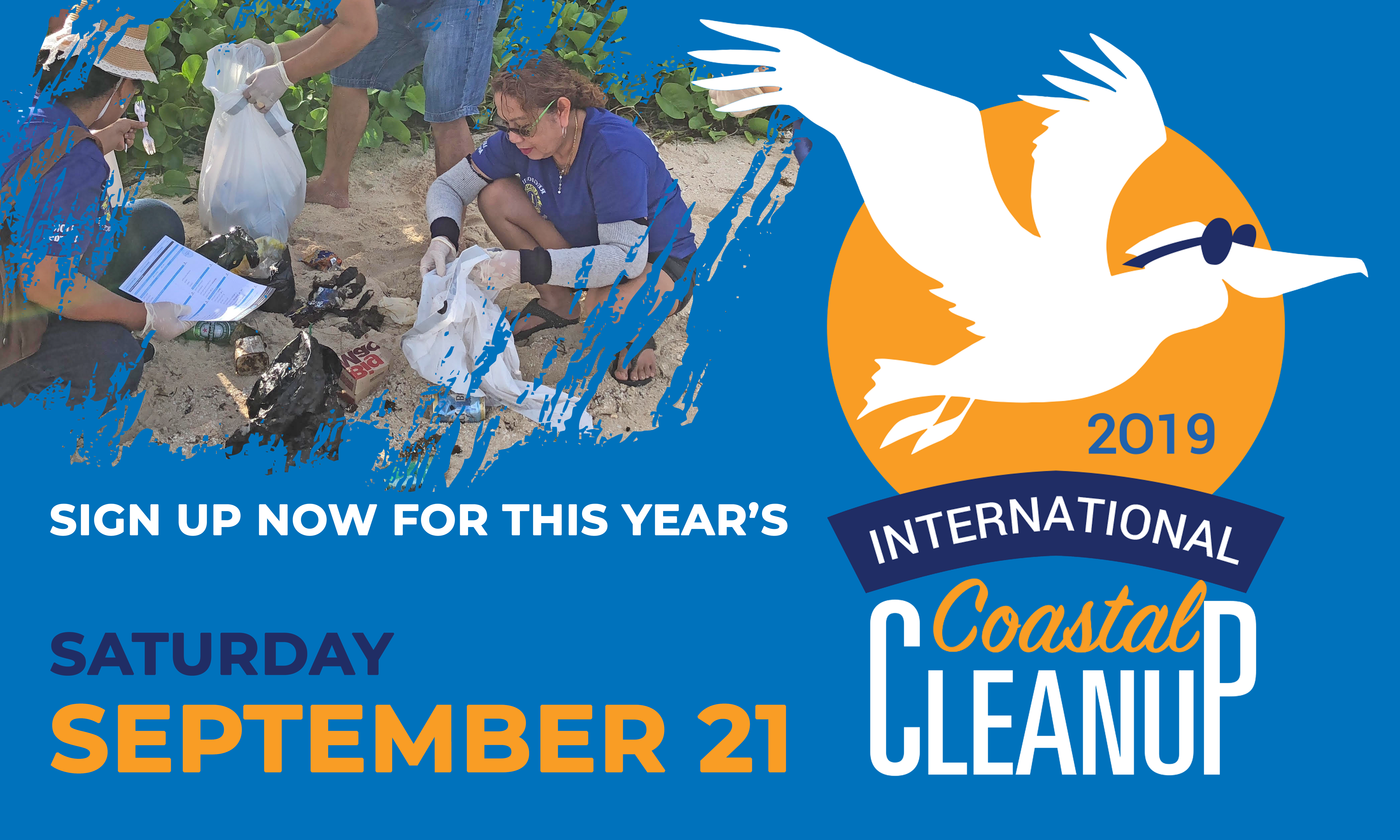 registration for the 2022 icc is now open!
CLICK HERE to register for Saipan's ICC now!
It's as easy as three steps!
Form a Crew
Pick a Spot
Cleanup!
For more information, contact the ICC Coordinator:
SAIPAN
Colleen Flores, Coastal Zone Communications Coordinator
cflores@dcrm.gov.mp
(670) 664-8300
To join the ICC on Tinian or Rota, please contact your respective representative:
TINIAN
Edwin Hofschneider, Tinian Coastal Coordinator
ehofschneider@dcrm.gov.mp
(670) 433-3169
ROTA
William (Bill) Pendergrass, Rota Coastal Coodinator
wpendergrass@dcrm.gov.mp
(670) 532-0466
THANK YOU SO MUCH 2021 ICC VOLUNTEERS!
The Division of Coastal Resources Management led this year's International Coastal Cleanup on Saturday, September 18, 2021.
DCRM would like to thank all the 2021 ICC Partners for doing your part to reduce ocean pollution in the CNMI and we congratulate you on a job well done!
2021 International Coastal Cleanup Partners:
SAIPAN
Bureau of Environmental & Coastal Quality, Mariana Islands Nature Alliance, Office of Vocational Rehabilitation, American Memorial Park (National Park Service), Salty Skin Pacific, SSHS Environmental Club, SSHS Interact Club, SSHS JROTC, Northern Marianas College, NMC ED 353 Class, Herman's Modern Bakery, Paradise Dental Spa, Saipan Centennial Lions Club, Saipan Unity Lions Club, CTSI Logistics, Rotary Club of Saipan, Ach Chuuk CNMI Association, Saipan Fitbeat Lions Club, Saipan Marianas Lions Club, Saipan Fil-Am Lions Club, Rotaract Club of Saipan, Saipan Alliance Lions Club, McDonald's of Saipan, Saipan Pacific Lions Club, United Filipino Organization, Tan Holdings, Marianas Variety, Crowne Plaza Resort Saipan, DOCOMO Pacific,Marianas Outrigger Club, Saipan Paddling Club, Legion of Mary – Kristo Rai Parish,Saipan Natibu Lions Club, Kanoa Resort Saipan, E-Land Group Kensington, E-Land Group Pacific Island's Club, Bridge Capital LLC, Run Saipan, CHCC, DFS Saipan Ltd, Saipan International School, PHI Pharmacy, Triple J Saipan Inc, Pride Marianas, PDM Promoters, 4-H Marianas, Northern Marianas Diving Operators Association (Aqua Connection, S2 Club, Big Eye, Superfish, MSC), Island Keepers CNMI

TINIAN

ROTA

To learn more about the International Coastal Cleanup, visit Ocean Conservancy's website here or contact Colleen Flores, Saipan ICC Coordinator, Edwin Hofschneider, Tinian ICC Coordinator, or William Pendergrass, Rota ICC Coordinator.