Micronesia Challenge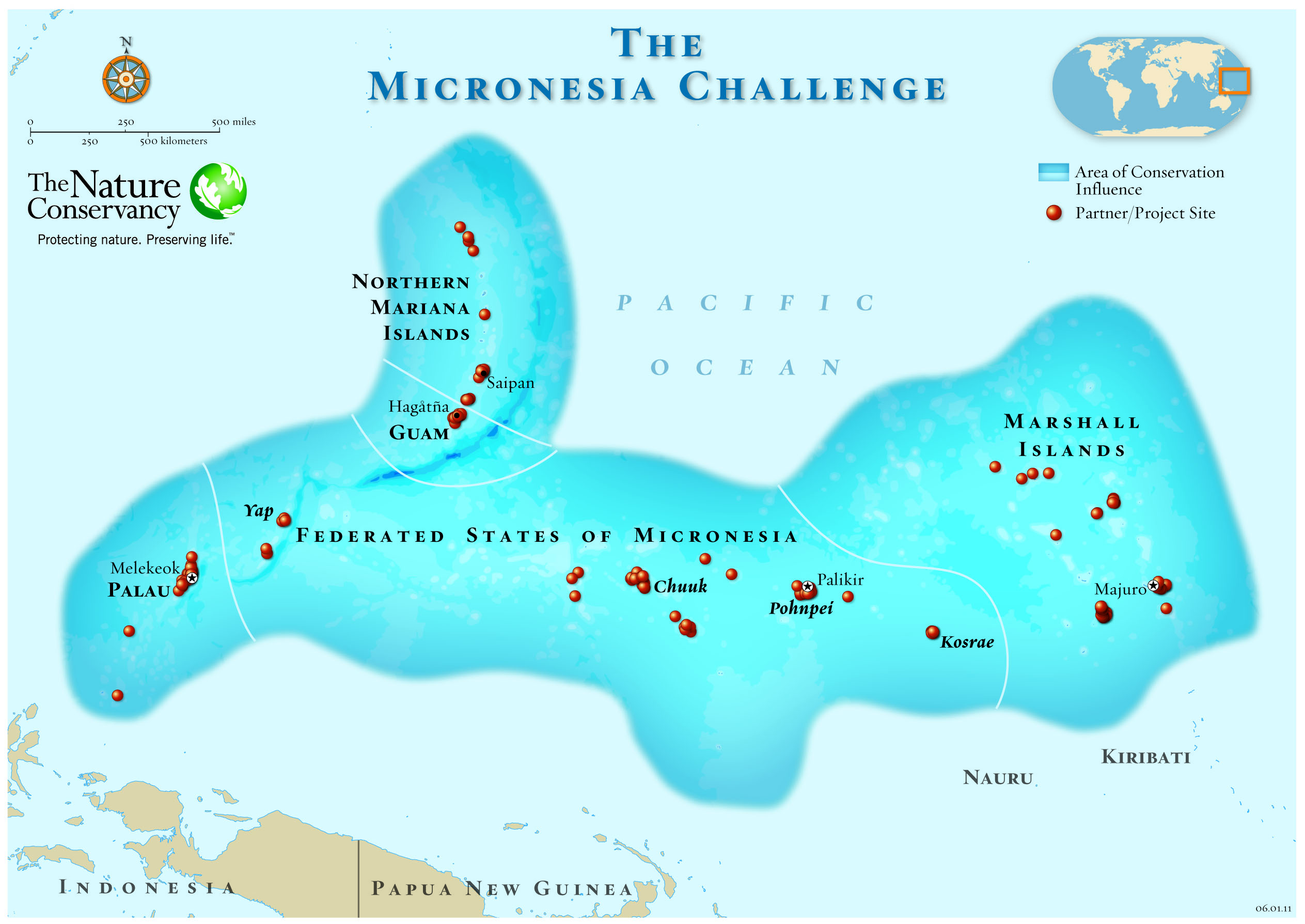 The Micronesia Challenge is a shared commitment by the Republic of Palau, Federated States of Micronesia, Republic of Marshall Islands, Territory of Guam, and the Commonwealth of the Northern Mariana Islands to effectively conserve 30% marine resources and 20% terrestrial resources across Micronesia by 2020.
By the numbers Micronesia:
6.7 million: area in square kilometers of the Pacific ocean. The Challenge represents more than 20% of the Pacific Island region and 5% of the largest ocean in the world.
66: number of species in Micronesia recorded on the IUCN Red List
1,300: species of fish living in the waters of Micronesia
483: species of corals (60% of all known corals)
1400: species of plants (200 endemic)
85: species of birds (50% endemic)
104: number of the 218 recognized Endemic Bird Areas confined entirely to islands around the world
$2 billion: annual net benefits to the Pacific from coral reefs
$800 million: benefits annually distributed across Micronesia from coral reefs
By the numbers CNMI:
Over 1,000: species of fish living in the waters of CNMI
256: species of corals (~32% of all known coral)
150: species of birds (12 species are ONLY found in the Mariana Islands)
1,029: species of plants (244 of them are ONLY found in the Mariana Islands)
$61 million (according to a 2006 study): benefits annually to the CNMI from Coral Reefs ($42 million of those benefits are directly from the tourism industry)
The effort is supported by the United States Department of Interior, the National Oceanographic and Atmospheric Administration (NOAA), and The Federal Ministry for the Environment, Nature Conservation and Nuclear Safety of Germany.  Within these governments and agencies are several sub-agencies and offices that assist in The Challenge.In addition, the Challenge is supported by The David and Lucile Packard Foundation and 
The Nature Conservancy
.
Check our commercial!
Use the image below to link to the YouTube version of our CNMI Micronesia Challenge Commercial!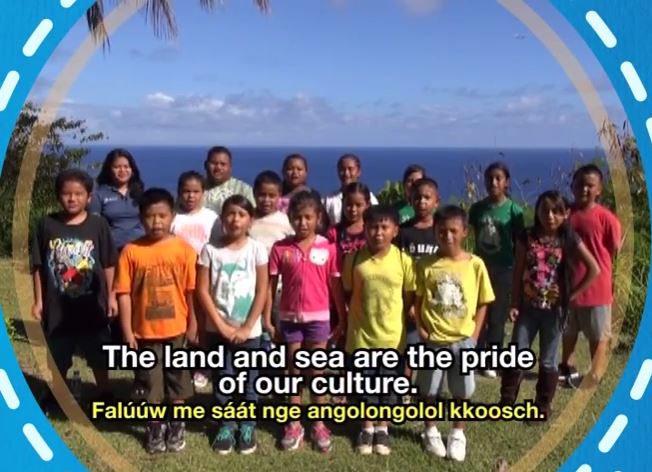 Micronesia Challenge branding